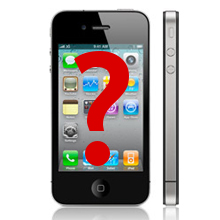 Jest to usługa pozwalająca na sprawdzenie z jakiej sieci i z jakiego kraju pochodzi iPhone. Informacja ta jest niezbędna przy zdejmowaniu simlocków na stałe. Sprawdzenia dokonujemy na podstawie numeru IMEI, który można sprawdzić wpisując *#06# lub klikając "i" na telefonie.

Przy pomocy usługi dokonasz pełnego sprawdzenia telefonu na podstawie numeru IMEI.
Otrzymasz od nas nazwę modelu, datę produkcji i okres gwarancji dla podanego w zamówieniu telefonu iPhone. Możesz w ten sposób potwierdzić posiadane informację o telefonie np. przed jego zakupem. W wyniku otrzymasz również informację o kraju produkcji oraz operatora dla którego telefon został przeznaczony.
Wszystkie dane o telefonie pobierane są z bazy danych producenta.

Produkt służy do sprawdzenia danych o telefonie iPhone.
Za pomocą tej usługi nie zdejmiesz simlocka, jest to sprawdzenie sieci i kraju iPhone.

Jeżeli chcesz sprawdzić czy iPhone jest na białej czy czarnej liście, wejdź Tutaj.